Honey I Blew Up The Kid!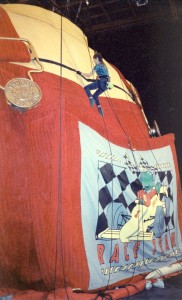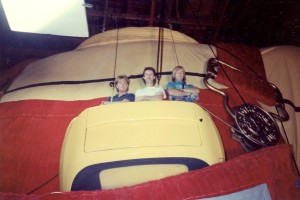 One of the more "high profile" projects we've been involved with was when Sticks and Stones co-Founder Jennifer McManus was asked to build giant clothing for "Honey I Blew Up The Kid" . These scale replica's of the actual babies clothing required tremendous amounts of fabric and at times filled the parking lot of the work facility.
Rope, twine, yarn and string of varying sizes and textures were used and woven together to creat the proper look for "giant" thread and lacing. Even the corduroy fabric was created by shaving chanels into bright red fur fabric. This attention to detail and the research that goes in to it is a part of every Sticks and Stones project. There's always much more behind a request than meets the eye and we're ready to fill in those blanks.